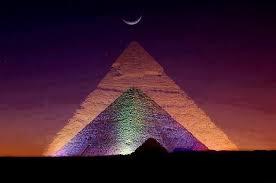 book reviews for the unbeknown

2nd book a winner too ! - ByJayne Shufflebothamon 8 March 2017 -Format: Paperback|Verified Purchase
Yet another scintillating read from the author and the re-introductions of some of the characters from the authors first book ensured the continuity and believability of the initial Tamar theme. The Unbeknown incorporate theories and subjects that were new to me and I did have to re-read some of the sci-fi detail towards the end of the book to fully understand the logic and implication, but it certainly left me pondering over who and what is fact, fiction, human or otherwise in our current society !

Very much looking forward to Clarah, the next book.
​​

This book makes you wonder. Awesome! By Sharon on 12 April 2017 Amazon -

​

Format: Paperback|Verified Purchase

​

​

This book seems to have invented a whole new genre. Advertised as a Sci-Fi, it is unnervingly believable. The characters seem so real. They sometimes make you cry, make you laugh, make you want to kick them or even give them a hug. They pull you into their strange world and you go you along for the ride because they seem sort of normal. Next comes the well-researched history, and urban mythology, mostly played out in some amazing backdrops and remarkable locations. Imagination now captured, it is then sprinkled with some interesting science, astrology and even some theories of human evolution.

The end result seems to deliver a book with far more fact than fiction. Having swallowed the bait, the reader is then reeled in. So, when things become mega "Steven Spielberg" in the final mind blowing chapter, the magic and mystery all seem completely believable.

This is entertaining, captivating Sci-Fi dressed in its Sunday best, yet delivered with David Attenborough matter-of-factness. THE LINES OF TAMAR is an unusual story and also in a genre of its own, but THE UNBEKNOWN goes one better. It makes you wonder. It really does!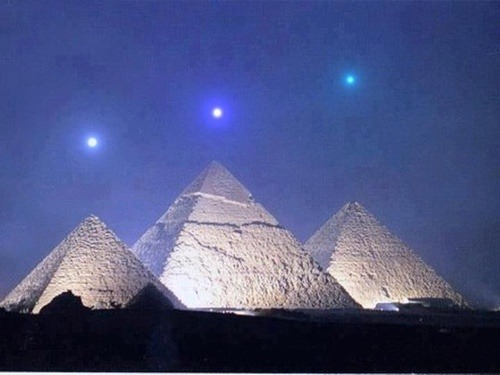 An outstandingly good novel. - Bymarilyn selwyn on 8 April 2017
Format: Paperback|Verified Purchase
The sequal to Lines of Tamar, which was a great read. The Unbeknown did not disappoint. Sheila Mughal has a great imagination and the theme continues with past and contemporary life and into the future , leaving the door open for another book.


An outstandingly good novel, with history thrown in. I was sorry to finish it and look forward to the next book.

What a brilliant book this is the 2nd book from the lines ...
By gillian eckersleyon 14 May 2017
Format: Paperback|Verified Purchase
What a brilliant book this is the 2nd book from the lines of Tamer .once again as like the first book you just can't put it down


Very good read indeed! By K. Ashtonon 14 March 2017 - Format: Paperback - Amazon
Just finished reading it, and not having read Lines of Tamar, you would not have guessed it was a follow up, it can stand alone as a book (or first of the volume) without having read the first one - I am however eager to get my hands on that one, now.

This story takes you from the 1600s to the near future and Sheila weaves a tale of intrigue, mystery, sorcery, science fiction and fact (probably more than she may be letting on), and 

​

having the story based in the North West of England was even more interesting for me as I live there, so could identify with the locality. I found I lost the plot a little but it soon came back into it's own to give a convincing ending, tying up the loose ends and answering any questions you had along the way, but also leaving you waiting for Volume II. Thoroughly enjoyed reading this book and ​although it is a fictional tale, makes you wonder..
 Another great book from Sheila Mughal
By Amazon Customeron 22 May 2017
Format: Paperback|Verified Purchase

​

​

Not finished it yet but already hooked!


Just couldn't put it down -By Amazon Customer on 1 March 2017 - Format: Paperback
Fantastic read, got it Sunday afternoon direct from Sheila to review, had read it by Tuesday morning, just coudn't put it down. Thought Lines of Tamar was a great read but this surpassed it. Can't wait for the next one.

​
A real treat - 
By Barbara Robinsonon 12 April 2017 - 
Format: Kindle Edition
I've just finished reading The Unbeknown and I experienced a gamut of emotions, ranging from anger to surprise to desolation. I kept thinking, 'oh no' and 'that mustn't happen' and 'I know that place' so I was fairly worn out at the end of it but totally in awe of the author. Her dedication to detail and the ability to keep the reader guessing is excellent. I read The Lines of Tamar which, for being the author's first book, was totally riveting and The Unbeknown lives up to the same level of enjoyment. I'm looking forward to reading more from this new and exciting author.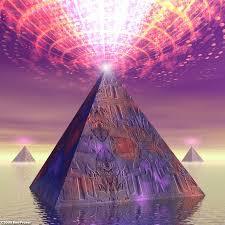 Great read!
By Mrs J. Bruceon 20 April 2017
Format: Paperback - Amazon

​​

I was lucky to be given this by the author. I hadn't read the first book, but it stands alone well. I loved it - and as I haven't read the first book, I'm now eagerly waiting for my order of it to arrive. I also want to know more about the characters and hope the next book will tell us what happens to them next!

Thank you Sheila

Reading The Unbeknown has inspired me to make good that deficit
By Amazon Customeron 15 April 2017
Format: Paperback


I hadn't read the original book by this author, Lines of the Tamar, but reading The Unbeknown has inspired me to make good that deficit! It is easy to become absorbed by the Science Fiction world of ancient legends and mystical creatures. A gripping and extrodinarily detailed tale with unexpected twists and turns that keep the reader enthralled and captivated. Thoroughly recommended!


Best read. 

By tommyon 7 June 2017 Amazon -

I had this book bought me as a present and I'm so glad they did. I haven't finished the book yet but find it brilliantly written with many twists and turns like a good read should be. The characters leap out at me from the pages as they are known to me and we have met. Keep up the great work Sheila Mughal. 10 out of 5 stars from me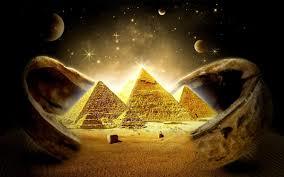 Good Read
By Amazon Customer on 12 March 2017 -Format: Paperback
The book took me on a journey of mystery, supernatural and magic all created in the mind of the author who certainly as the ability to put pen to paper. Very well written and I had no difficulty in following the story as it progressed into the 'UNBEKNOWN' I would recommend this book.

Take it on holiday :-)                By hobheyon 16 August 2017
Format: Kindle Edition - The Unbeknown, a fascinating, riveting story. If you like Science Fiction mixed with the modern reality this is the book for you. Found it easier to read in one block rather than in small bits as there are a lot of characters. The only criticism I would have is that the title is odd (one wouldn't feel directly drawn to the book from that title). However a good read

 
​

The second book in this trilogy follows on from the ...
ByAmazon Customeron 5 September 2017
Format: Paperback|Verified Purchase
The second book in this trilogy follows on from the Tamar storyline seamlessly. It also ties up rather loose ends left at the end of book one and explains a few things. Can't wait to read the finale.